Follow along with the updates below: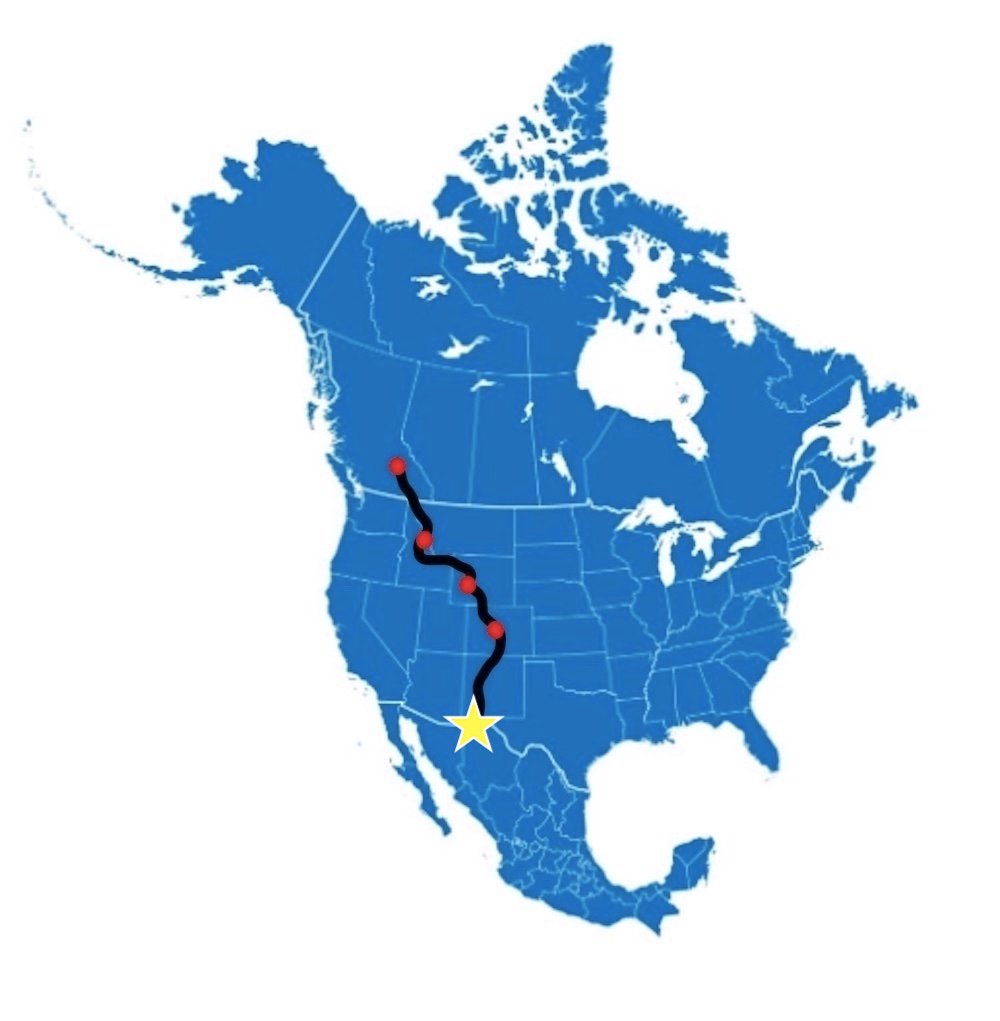 Update: 7/1 - Website Launch
Today's not the big day. Today is the day we announce the big day. The launch of the website means two things: You only need half a brain to build a website, and I actually have to do this now. I'll share more updates via the blog as we approach the start date, but this page will show you where I am geographically throughout my trip — and yes, I did draw that line myself.
Update: 7/15 - Flight Booked
There's no turning back now. My flight is booked! I am officially setting off for Banff on August 12th and will be starting my journey on the 13th. I still have a lot of things to do before then, including getting all my gear and packing for my flight, but I am stoked and terrified at the same time that all of this is finally coming together!


Update: 8/15- 3 Days down, a lot more to go!
After ups and down on the trail, we are slowly getting a feel for this Great Divide thing. It's no easy biking, but the views are beyond what I could imagine. And, I made friends! Both dogs and people. So far, so good!

Update: 8/26 - Welcome to Helena
We are moving! As I approach Helena today, I will have completed the second section of the Great Divide. Next stop, Colter Bay, Wyoming and hopefully a reunion with my Idahoan family!
Update: 9/20 - Been a While
Okay, my bad. Kinda forgot this page existed (whoops). I'm still alive and in Colorado! Only two more states to conquer before we reach the finish line.
Update: 10/1 - One More to Go
This is it. New Mexico. Just one more state before we reach the border. Only a desert and a few 14K ft. mountains to climb before we get there.
Update: 10/14 - Wave the Checkered Flag
We did it! Antelope Wells. We might have rolled in on a flat tire, but made it to the finish line, and in one piece, too. Thank you so much for following along, I couldn't have done this without your continued support. (Well, I probably could have. It just wouldn't have been as fun. Thanks for that)